Our Brand Manager role is an opportunity for university students to gain transferable skills, earn a salary - and have a great social impact.
We asked our Brand Managers to tell us exactly what happens when they don their Teach First hoodie - and took some snapshots of them in action.
They told us about the enormous variety of activities they get up to during training and on the ground at their universities to help raise awareness of Teach First, our programmes and our work to end educational inequality.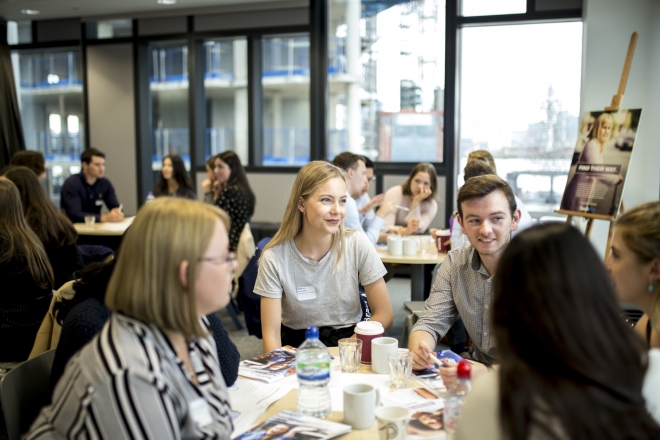 Dominique Giovannoni, a Brand Manager at the University of Edinburgh, says: "There was so much useful stuff packed into training. We learned about giving lecture shouts and incubating ideas, as well as a wealth of information about Teach First's programmes and our role as Brand Managers. Before the training I felt quite reserved and a bit embarrassed in case I slipped up but after I felt fully prepared to go out and speak confidently about what Teach First does and why it is important."
And for University of Liverpool student Molly Hipkin (pictured), who's been a Brand Manager for two years: "At training it's valuable to swap ideas for the year ahead, as well as to hear about the student experience at universities other than your own."
She adds: "I have developed so much in my position as a Brand Manager, and it has allowed me to learn skills that I would have missed out on in other popular student jobs, such as retail and service."
Delivering lecture shouts to tell students about Teach First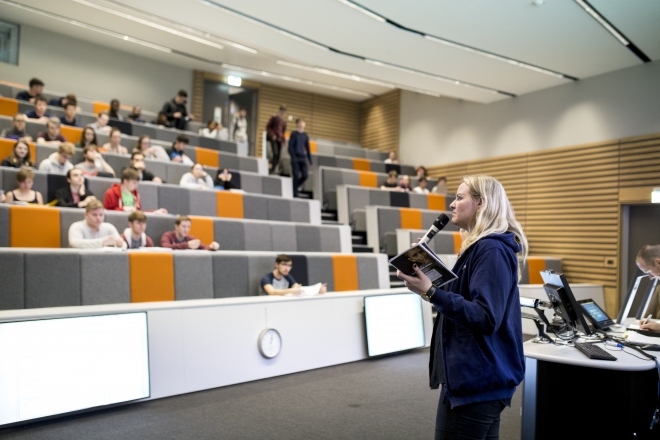 Liverpool-based Brand Manager Jordan Holdsworth says: "I was terrified the first time I did a lecture shout. Now, standing in front of 300 engineering students still brings some of those nerves but the moment I speak I soon find my nerves settle. I'm about to embark on Teach First's Leadership Development Programme, so getting over this fear and practicing public speaking will certainly come in handy in the next few years, if not further on in life." 
While Eleanor Sowden, of the University of Warwick, adds: "The training you get is so in-depth, and the support from my Teach First recruitment officer, Saskia, and my team (such as sharing tips, proofreading, etc) made me feel comfortable, confident, competent and at ease when doing lecture shouts. I'd never have expected to feel that way!"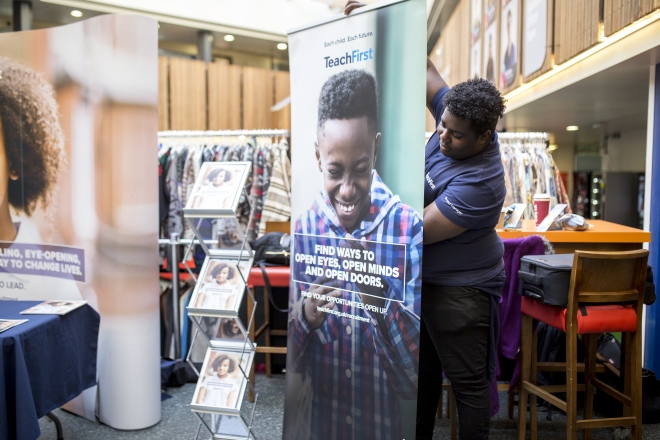 In the opinion of Warwick Brand Manager Adrian Richards (pictured): "Having an open and supportive team culture is very important to us, so the first thing I do is collaborate with the other Brand Managers on our aims and objectives for the event. After that, we go through logistics and timings to make sure everyone knows what to do and has the right tailored materials for the different audiences. We have a short briefing before the event, with a reflection afterwards to measure any successes or challenges we faced."
Jordan Holdsworth says: "As well as event management, you learn a lot about resilience and reflection – two key aspects of the role. Resilience is important, as things don't always go as you planned and you need to be able to bounce back. Reflection gives you the chance to see what didn't go well and put plans in place to make sure it doesn't happen again."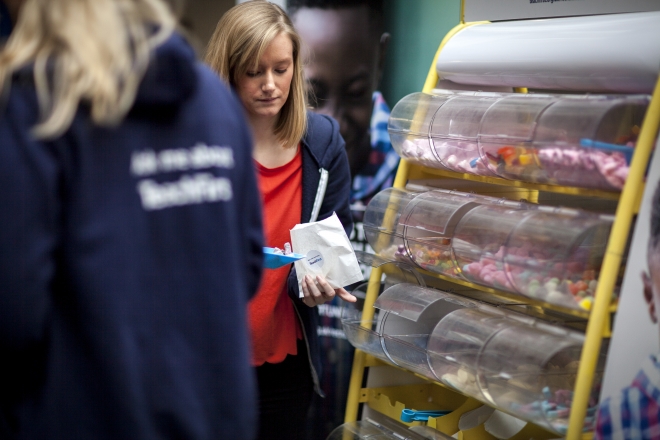 In Molly Hipkin's view: "Brand Managers are hired because Teach First recognises that no one knows a university better than its students… The amount of freedom the role offers you means you have to be independent, self-motivated and forward-thinking to succeed."
While Dominique Giovannoni adds: "The most creative types of events, we have found, bring interest and footfall to our stand - like a small study pack to alleviate Monday blues or a spaghetti-and-marshmallow tower competition for the chance to win a prize."
Adrian Richards says: "My role is all about creativity and my fellow Brand Managers and our Teach First recruitment officer really support and encourage that. Thinking outside of the box is the best way to approach promotion – and even if it doesn't work you know what to do next time."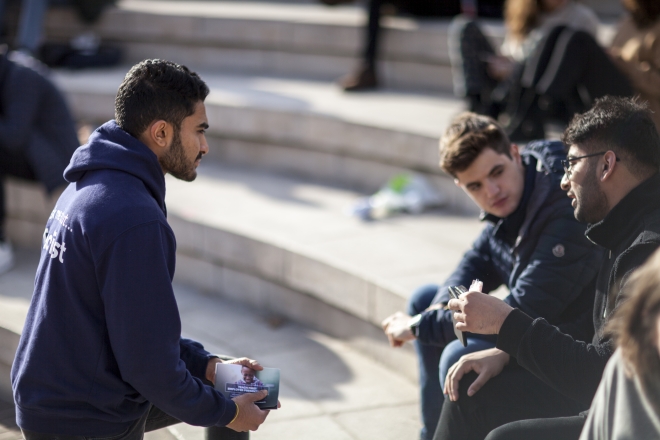 Eleanor Sowden says: "I feel more confident talking to people of all demographics and backgrounds, and I've learned how to tailor information to people and how to personalise conversations to help engage people."
And for Sam Coffey, a Brand Manager at the University of Leeds: "My communication skills have come a long way, from constantly engaging with students about everything Teach First offers and responding well to challenging questions. It's provided me with a wealth of tangible examples I can use in a range of interview questions."
Durham-based George Skinner adds: "I have found the best way to engage with people is to be bold and confident in your approach and not be afraid of being a little bit loud. Personally, I think the best conversations happen when you come across as friendly and fun and it's always an added bonus to get a laugh!"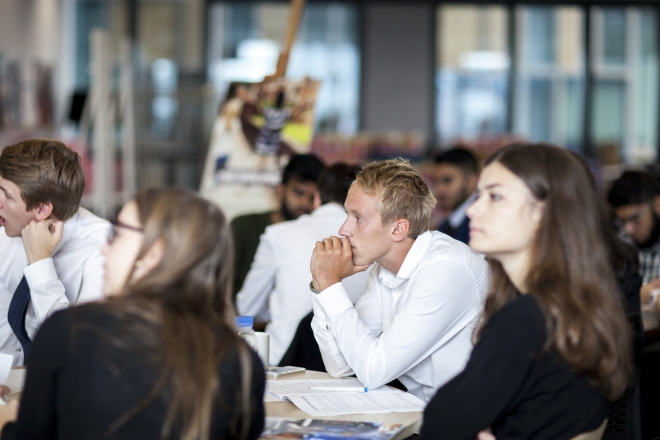 Jordan Holdsworth says: "I was shocked to learn about the sheer scale of educational inequality in the UK. I have been able to draw on my own experiences growing up, but I wasn't aware of the number of Teach First partner schools across the country and the size of the charity until I started working for them. This has spurred me on in my conversations with students and made me feel more passionate about making a change, even encouraging me to go into teaching via the Leadership Development Programme."
And for Dominique Giovannoni: "What really touched me were the personal stories we were told. The extent and nature of the issue really rears its head when you hear someone talking about their experiences. Educational inequality is an enormous problem and the root of a lot of other issues in the UK."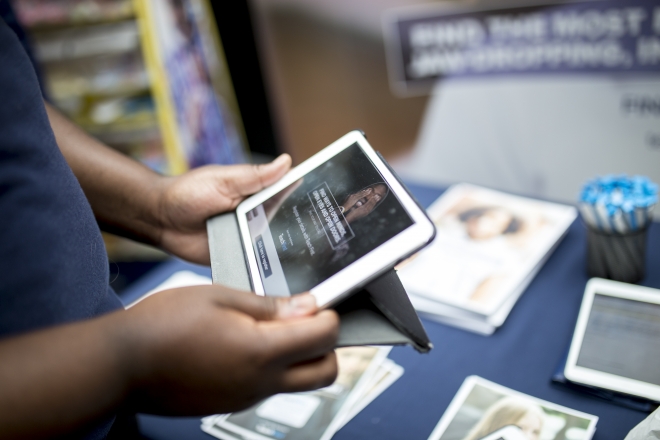 For Molly Hipkin: "The thought that someone you met and spoke to could make such a huge impact in a child's life is unbelievably rewarding, and not something many other roles can claim to offer."
And in Dominique Giovannoni's view: "It feels really great to sign someone up who genuinely shares in your excitement about Teach First and what it has to offer. I have had a few instances over the semester where applicants have come back to the stall to let me know the progress of their application. It's great to feel as though I play part in a very valuable process."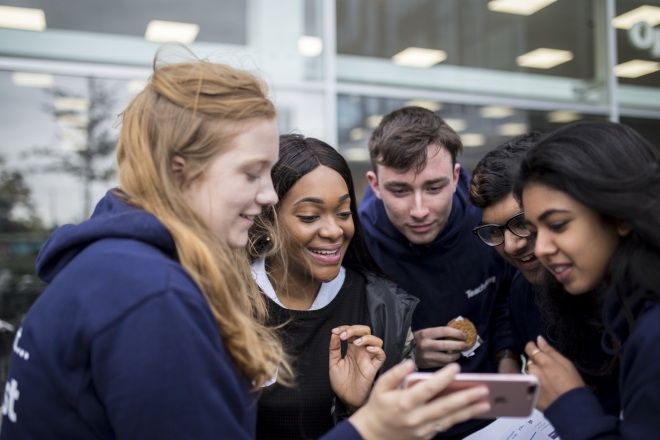 Eleanor Sowden (pictured) says: "My fellow Brand Managers are people I'd never have met without Teach First, with totally different backgrounds, degrees and personalities, but I have learned so much from them and I'm a better person because of working with them."
And for Dominique Giovannoni: "My job as a Brand Manager is so fun, most of the time it doesn't even feel like a job! My team are amazing and we all get along so well and support each other in events, as well as our university work. We often go round to each other's houses to do stall prep on a Sunday and have a cup of tea and a chat at the same time. I have met so many new people through the stalls we have put on and feel I've become so much more involved in university life." 
Discover more about Teach First's Leadership Development Programme here.