September 2023: Emmie Jones is a partner in our London Private Equity team. Here she reflects on what she wishes her younger self had known.
Be true to yourself
I've felt pressure to fit someone else's ideal of what a Private Equity partner should be and how they should act. I realised that you can define success on your own terms. I don't have to change who I am.
Being amongst other female partners and leaders matters
The area that I work in is still male-dominated, although that's changing. When there are multiple female partners, our views and our personalities can't be taken to represent all women. I'm extremely keen to see more female partners, including equity partners, coming up through the ranks.
Our clients are diverse, international and multilingual
Especially in private equity, our clients come from many different cultures and backgrounds. Everyone prefers interacting with people they feel they can relate to, those who are comfortable in diverse teams and who bring different points of view.
Challenge your own perspectives
Diversity of thought is important too. You can have a team of people who superficially look or appear different, but who are actually very similar. It's very refreshing to get different points of view, because it challenges you to think differently. I find it very helpful.
Networking goes beyond your personal circle
I'm Chair of Alliance, the White & Case women's network in London, and I've always been proactive in networking with other women, especially in the small world of Private Equity. I've learned that it's not just the people that you meet personally that can ultimately help you develop new business. As your contacts change jobs and have different experiences, they can offer advice, make introductions and share their networks with you.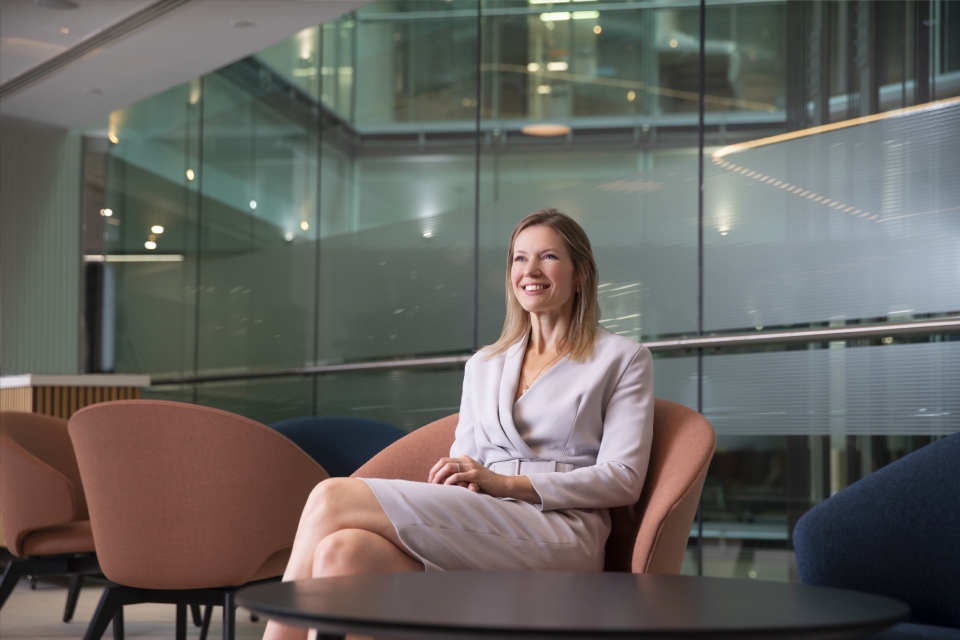 Go your own way
There's a lot of pressure in the run-up to making partner. When I did get there, I realised that fundamentally some aspects of the job would not change, but I was in a position to make different choices about what I really wanted. Ultimately, that's why I decided to come to White & Case.
Law is a team sport
When I'm on a deal, absolutely everyone, from the trainee to the associates and other partners, has a vital role to play. Every single task is important and contributes to our shared objectives. Often, team members deal directly with their client counterpart. Ultimately, that means they're building their own network too.
I'm a role model for my children
Associates often ask me for advice about having a career and family. There's no perfect solution. You just have to do your best. As you become more senior, you have more control of your diary. I want to be a good role model for my children and show them that both men and women can have important jobs. Besides, if I didn't work, I would be bored and miserable.
Value the chance to connect in person
Hybrid working is the new reality, for our Firm and our clients. But especially for trainees and juniors, there's so much advantage to being in the office as much as possible. You learn so much by osmosis; listening to calls, making new connections, seeing how other people work. Being a great lawyer isn't just about working alone on documents or listening to a seminar.
Working in the City of London will never get old
I can't imagine working anywhere else. It's exciting, it's the hub of so much activity and it's where many of our clients are. Having said that, we really encourage associates to go on overseas secondments. We're a global business, and spending time on the ground in other cities is a real advantage.