We are proud to announce that we have been named a 2023 Best Place to Work for Disability Inclusion by the Disability Equality Index (DEI).
Gartner is proud to share that we have received a 100 out of 100 on the Disability Equality Index (DEI) for the 3rd consecutive year, which reflects our ongoing commitment to making the workplace more inclusive. We support associates of all abilities and are committed to creating a place where individuals impacted by a disability, neurodiversity, and chronic or mental illness can thrive.
The Disability Equality Index (DEI) is a comprehensive benchmarking tool that helps companies build a roadmap of measurable, tangible actions that they can take to achieve disability inclusion and equality. Each company receives a score, on a scale of zero (0) to 100, with those earning 80 and above recognized as a "Best Place to Work for Disability Inclusion."
The DEI is a joint initiative of the American Association of People with Disabilities (AAPD), the nation's largest disability rights organization, and Disability:IN, the global business disability inclusion network, to collectively advance the inclusion of people with disabilities. The organizations are complementary and bring unique strengths that make the project relevant and credible to corporations and the disability community. The tool was developed by the DEI Advisory Committee, a diverse group of business leaders, policy experts, and disability advocates.
In 2023, 485 corporations utilized the DEI to benchmark their disability inclusion efforts. The 2023 DEI measured: Culture & Leadership; Enterprise-Wide Access; Employment Practices (Benefits, Recruitment, Employment, Education, Retention & Advancement, Accommodations); Community Engagement; Supplier Diversity; Non-U.S. Operations (Non- Weighted). In 2023, the DEI included a new, non-weighted Community Engagement question that asked whether a company included an accessibility statement on their public facing website.
In 2023, Gartner's Collective Abilities Network (CAN) employee resource group (ERG) helped make a major impact in the lives of our associates. With events like fireside discussions, CAN has created safe spaces to discuss the challenges associated with disabilities, mental health, neurodiversity, and being a caregiver. Further, each July they host our annual "De-Stress Fest" to encourage associates to prioritize their well-being. Last year, this included our first annual "Check out my Cribs" fundraiser which raised $50,000 for charity in just one hour.
Laura Spillane, one of the chairs of the ERG shared the following about their progress thus far: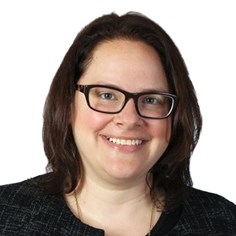 Laura Spillane, Vice President Professional Development, Collective Abilities Network Chair
"Personally, Gartner's culture has enabled me to be my best self from the moment I got here. I was immediately treated as an expert in my field: seen for my abilities and strengths and not my disabilities. Gartner's focus on knowing that if we do the right thing great results will follow, led me to push for the creation of the Collective Abilities Network or CAN. I am thrilled that we received a score of 100 on the Disability Equality Index once again. There is always more to do but a flourishing ERG, tremendous leadership support and this amazing award sure is a fantastic place to start!"
We are incredibly impressed and proud of the work that the CAN ERG has accomplished and are looking forward to making even more progress.